EAGLYS Inc. (Shibuya Ward, Tokyo; President and CEO Hiroki Imabayashi) is pleased to announce that Chihiro Miyajima has been appointed as an Executive Director to strengthen its management to provide data utilization consulting services and remote AI analysis solutions.
Background of the appointment
EAGLYS is developing its business based on its core strengths, AI algorithm design and analysis technology, and secure computing centered on world-class encryption technology, with the aim of realizing a society where all data can be used safely.
In 2020, as the first product in the DataArmor® series, which enables searching, sharing, processing, and running AI analyses while keeping data secret through encryption technology, Eaglys launched "DataArmor® Gate DB," a proxy-type software for databases that enables searching, sharing, and processing while keeping data encrypted at all times.
 The interest in digital transformation (DX) is growing at an accelerating pace, but in many cases, the focus is on the introduction of general-purpose packaged AI and digital tools. However, in many cases, true transformation has not been realized or problems have not been resolved, when data is not utilized efficiently.
EAGLYS hopes to contribute to the realization of DX through true data utilization and AI development by collaborating with clients and having a deep understanding of their businesses and accurately identify their issues.
By welcoming Mr. Miyajima, who has extensive experience in strategic consulting for large corporations and business promotion for startups, to the board of directors, EAGLYS will develop its data utilization consulting services and AI analysis in remote environments, while building an organization and operations to support this development.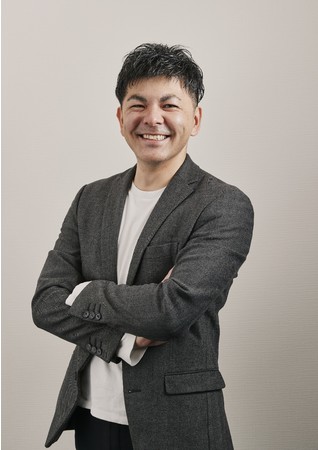 EAGLYS Inc. Executive Director Chihiro Miyajima
Bio
After engaging in advertising planning and CRM implementation at an advertising agency, Chihiro Miyajima worked as a management consultant in the Strategy Division of ABeam Consulting for more than 10 years. He was involved in supporting the growth of large companies from strategy planning to implementation. He is particularly skilled in developing and implementing sales strategies and promoting business innovation.
Later on, as GM of the Strategy Department of PE funds investee company, he drove turnarounds and new business strategy development before joining a Fintech start-up. In 2020, he launched IGP X, with the aim of accelerating innovation in Japan.
(Director, IGP X – current position)
EAGLYS Recruitment
EAGLYS is actively recruiting business development professionals who will support and promote data utilization and the creation of DX-type businesses, as well as problem solving by utilizing AI algorithm design, AI analysis technology, and secure computing technology based on encryption.
This is a great opportunity for someone with an innovative mindset who wants to take the lead in promoting Digital Transformation (DX) by leveraging encryptio and secure computing technologies, which are among Gartner's top strategic technology trends for 2021.
In addition, we are also actively looking to hire software engineers, platform engineers, marketing professionals and overall business operations (back office) managers.
https://eaglys.com/careers/
About EAGLYS
With the business concept of "safely utilizing all data and converting it into value," the two main pillars are AI and data security, which are crucial for DX. Our strength is that we can support companies' DX, data utilization, and business creation with both "AI algorithm design and analysis technology" and "encryption based secure computing technology."

As a business, we provide AI development and research support, as well as design and development support for secure remote AI analysis environments, inter-company data collaboration, and external sales platforms.
We have also started to provide our own DataArmor series software, which utilizes secure computing technology, and we are currently collaborating with some of Japan's leading companies.

In 2019, DataArmor® Gate won the ICT Spring Europe 2019 Cybersecurity CategoryAward, the Japan Venture Awards 2020 sponsored by the Japan Small and Medium Enterprise Agency, and the EY Innovative Startup 2020 Award. Also, DataArmor® Gate won the Venture Technology Encouragement Award in the Tokyo Metropolitan Government's Global Competition.
In 2020, EAGLYS Launched DataArmor® Gate DB, a proxy software for databases that enables sharing, integration, searching, and aggregation while keeping data confidential at all times, and is preparing DataArmor® Gate AI as the second product in the series.
Company Profile
Company Name: EAGLYS Inc.
URL: https://eaglys.com/
Representative: Hiroki Imabayashi, CEO and Representative Director
Address: 301 Uchiumi Building, 1-55-14 Yoyogi, Shibuya-ku, Tokyo
Establishment: December 28th, 2016
Capital: 100 million Japanese Yen
Operation Field: Research and development of secure computing and AI technology / Development and sales of Data Armor® series, a security and privacy enhancement solution / AI-related consulting and platform development and data utilization.