From a total of 25,000 startups coming over 100 countries, EAGLYS Inc. becomes one of the 4 global champions.
The Global Pitch Battle GET IN THE RING World Tournament GLOBAL MEETUP2021 was divided into 4 categories receiving over 25,000 entries from startups coming from more than 100 countries and region of the world. EAGLYS Inc. Fintech & Regulations category, and after succeeding thorugh various rounds, it became the first time for a Japanese company to advance to the Global Final.
At the final, after a 5-round battle and intense questions to Hiroki Imabayashi, CEO of EAGLYS Inc., the 3 judges, by unanimous decision, granted the startup the world championship and the global title.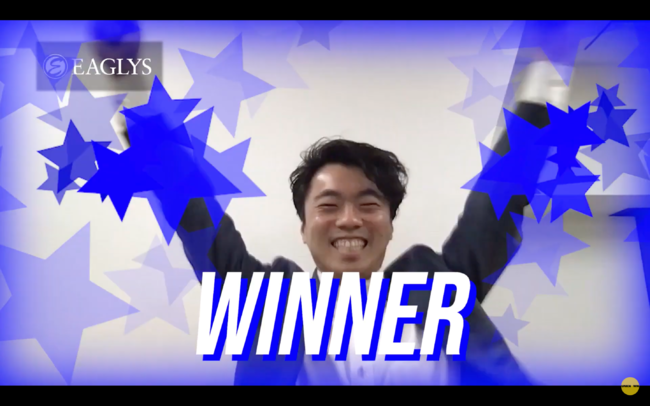 Hiroki Imabayashi, President and CEO of EAGLYS Inc.
GET IN THE RING (GITR) GLobal Meetup 2021
The GET IN THE RING (GITR) Global Competition is a global pitch battle contest for uprising startups launched in the Netherlands in 2012. Only 8 companies made it from over 25,000 entries from four categories (1. Food & Agriculture, Energy, Chemicals & Materials; 2. Fintech & Regulation; 3. Health, Well-being & Education; 4. Logistics & Mobility, Construction & Manufacturing). EAGLYS Inc. was among the 8 semifinalists and competed for the global title in the Fintech & Regulation category, which targets industries that are difficult to enter due to financial, legal and other regulations.
GITR Global Final : https://youtu.be/W51sgGp4NYY


Countries and regions participating in GITR: https://getinthering.co/about-get-in-the-ring/
EAGLYS Inc. Secure Computing Solutions
Based on the concept of "securely utilizing all types of data and turning it into value," the startup is developing its business in two main areas: data security, which is the foundation for connecting and utilizing data while protecting it, and AI analysis, which turns it into value and insights.
In data security, the "Data Armor" series of products is equipped with a secure computing engine that makes use of cutting-edge original high-speed technology that connects valuable and sensitive data between different parties while keeping them secret from each other. This data sharing allows to extract insights that organizations haven't seen before from data they wouldn't have access to normally with the use of AI algorithms that can process all of the data without the need of decryption. By linking important data such as location information, payment, purchasing data, and logistics/supply chain related data, each company can potentially detect demand fluctuations, improve factor analysis, optimize joint delivery, customer customization, etc.
The more the quantity of important and sensitive data increases, the more important security and privacy becomes. Therefore, this is an indispensable technology for a proactive data utilization strategy and data-driven DX realization. Moreover, this technology also has also been used to strengthen security when collecting data from multiple clouds or non trusted environments.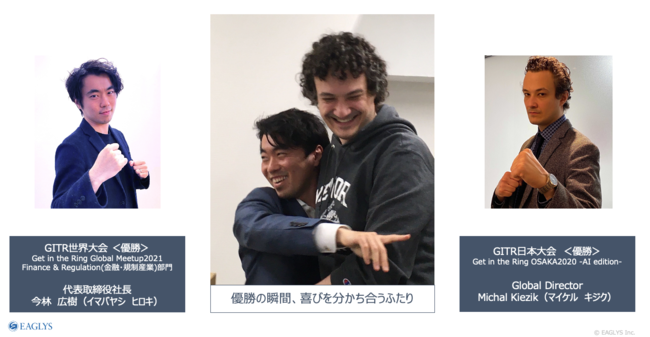 GET IN THE RING Global Meetup2021 Final Battle   
Hiroki Imabayashi, President and CEO of EAGLYS Inc.
In 2015, while working as a data scientist in Silicon Valley, Hiroki was confronted with the issue of data sharing and utilization not progressing due to security and regulations. After returning to Japan in 2016, convinced that data security and data utilization will be the core of the future AI and Big Data era, he founded the company. Currently he is involved in multiple projects on social implementation with multinational doctoral and research members with diverse expertise in the fields of data science, including statistics, machine learning, deep learning, and computer science, including secret computation, high-performance cryptography, to promote the acceleration of the technology. He has received the Director General's Award from the Small and Medium Enterprise Agency at the JapanVentureAwards2020 and is attracting a lot of attention as an excellent young CEO.